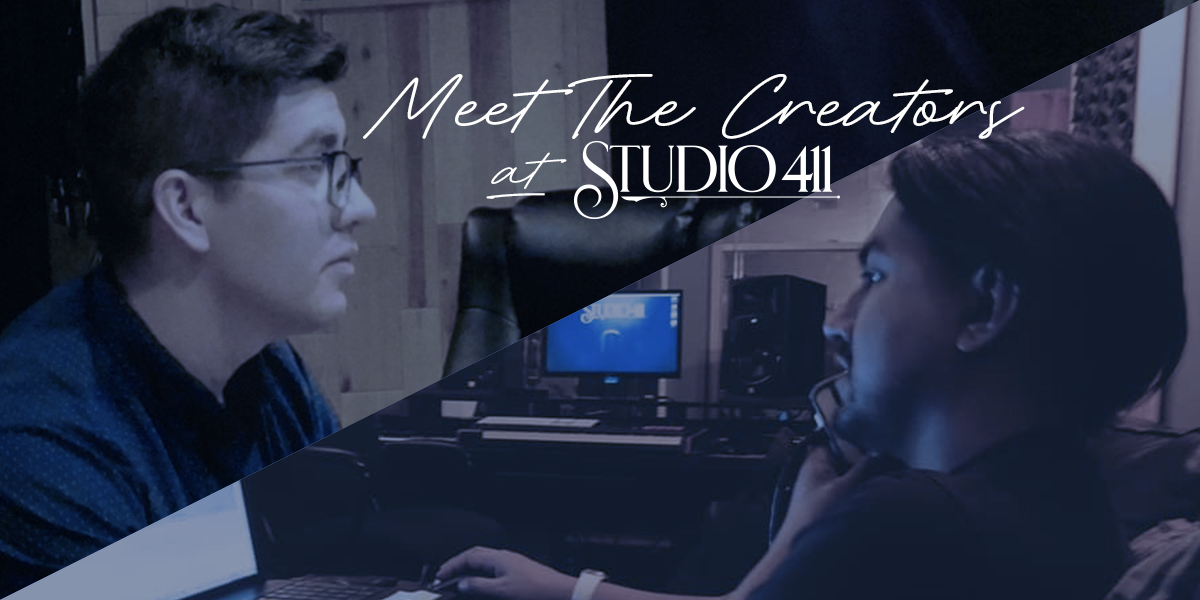 By Vanessa Beckett | Misc
Meet the Creators at Studio 411
Who's behind the rise of Studio 411, you ask? Today we take a dive into the brief history of the founders and creators of this up and coming conglomerate. Even if you have met them, you may not know the history and experience behind this dream team. Without further ado, lets dive in:

As our in-house sound engineer he is the brains behind all the mixing and mastering here at Studio 411. Chris has worked in the music industry for over 9 years; working with labels like Sony, RCA, Atlantic, and Super Records, among others. Throughout his time working with artists, Chris has developed a keen skill set and a well-rounded knowledge about the ins and outs of the industry. Not only can he mix and master your music, but he also serves as a guide for new and upcoming artists who are wanting to make a name.

Chris started his career in music at a young age, but truly found his calling as he witnessed English Pop band "McFly" record their song Love Is on The Radio. The heartwarming lyrics "but I can get up now, the dark clouds have lifted" carried him through a rough patch in his life and lead him to find his place in the music production world

.
Aside from music production, Chris is also a dedicated father, husband, son, and friend and enjoys spending time with family and reading anything and everything Gary Vee puts out.
You can follow his personal page on Instagram: @_bayland and catch him on our page @recordat411.

Jimmy is a multi-hyphenated persona, to give him a title is to confine him to a box that sheds no light on his many talents. With his background in graphic design, music writing, and marketing, Jimmy handles all the ins and outs of the studio's website, Instagram page, merch design, and much more. Although he works mostly behind the scenes, his work does not go unnoticed; Jimmy's vision for the studio is what truly brought it to life in early 2019.

Jimmy started his career in music as a young guitarist in high school and then continued on to play in bands as a guitarist and now a vocalist in his band The Dead Electrics. Throughout his time working with his bands he naturally landed the manager position; handling all the booking, branding, merch design, and social media – even back in the MySpace days!

Aside from putting in work at the studio, Jimmy works as the creative director of his marketing agency Positive Design Company where he creates web and logo designs, handles SEO and social media, and essentially guides businesses to grow in their market. He dedicates his weekends to writing music and working on all "the band stuff" for The Dead Electrics. And, as though he did not have enough on his plate with running three businesses, Jimmy also has an upcoming project: Moon City Clothing Company, in which he will dabble into the world of the fashion industry. Throughout all of his ventures and big ideas, what keeps him grounded are his loving fiancé Janene, their cat Whisper, and occasional yoga sessions.
You can find him on Instagram @thejimmybones and catch his work for Positive Design Company at @positivedesignco.